Meet Judy Kay Mausolf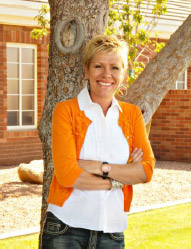 Judy Kay Mausolf, owner and president of Practice Solutions Inc, is a dental practice management coach, speaker and author. She coaches dental teams who want to be better leaders, work together better, deliver service with more focus and passion and ultimately grow their practice.
She does this by developing leadership, broadening mindsets, elevating attitude, strengthening communication and developing skills to build high-performing doctor/team/patient relationships!
Judy Kay is Past President, National Speakers Association Minnesota Chapter, a member of the National Speakers Association, Academy of Dental Management Consultants, and Director of Sponsoring Partners for the Speaking Consulting Network. She is author of two books; TA-DAH! Get Happy in 5 Seconds or Less and Rise & Shine; An Evolutionary Journey to Get Out of Your Way and On Your Way to Success, and a contributing author for many dental publications.
Empowering &
Energizing
(612) 701-4922
JudyKay@PracticeSolutionsInc.net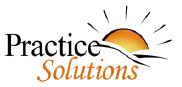 Partial Client Listing:
American Dental Association (ADA)
American Academy of Cosmetic Dentistry (AACD)
American Association of Oral and Maxillofacial Surgeons (AAOMS)
American Academy of Pediatric Dentistry (AAPD)
American Association of Endodontists (AAE)
Yankee Dental Conference (YDC)
Hinman Dental Meeting
Chicago Midwinter Dental Meeting (CDS)
International Association of Comprehensive Aesthetics (IACA)
American Association of Dental Office Managers (AADOM)
Pacific Dental Conference (PDC) Vancouver
Toronto Annual Spring Meeting (ASM)
JDIQ Annual Meeting, Montreal
Texas Dental Association (TDA)
California Dental Association (CDA)
Greater New York Dental Meeting (GNYDM)
Rocky Mountain Dental Conference (RMDC)
Star of the North Dental Conference (MDA)
Pacific Northwest Dental Conference (PNDC)
Star of the South (GHDS)
Oregon Dental Association (ODA)
Oklahoma Dental Association (ODA)
Detroit District Dental Society
New Orleans Dental Conference (NODC)
Michigan Dental Association (MDA)
Missouri Dental Association (MDA)
Buffalo Niagara Dental Meeting (BNDM)
New Jersey Academy of Pediatric Dentistry
Southern Illinois Dental Society
Peoria District Dental Society
Inland Northwest Dental Conference (SDDS)
William F. Slagle Dental Meeting
Caresteam Global Summit
Dentsply Sirona World
JAWS Society
Patterson South Florida Branch
University of Minnesota
Oklahoma University College of Dentistry
Pueblo Community College
Seattle Study Club Groups Nationally
AADOM Study Club Chapters Nationally
Appreciation/Gift Seminars Nationally
Midwest Society of Association Executives

---