Coaching Objectives
Create, implement and sustain a culture where the entire team is happy to come to work.
Define and develop leadership roles and goals to build a united leadership team.
Introduce and implement the R.I.S.E. Implementation Process. (to sustain new ideas)
Develop a decision strategy to support the practice vision and standards to achieve goals.
Establish communication standards and develop skill sets to strengthen communication. (learn verbal skills to talk about even the tough stuff with different and difficult personalities and keep it positive)
Implement positive, effective and efficient procedures for huddles and team meetings.
Establish a code of conduct for attitude, behavior and communication..
Boost morale and transform toxic attitudes into tremendous attitudes.
Resolve conflict, gossip, and reduce stress. (eliminate the elephants in the room)
Raise the level of trust, and accountability in doctor, patient and team relationships.
Implement W.O.W. Patient Philosophy Service Standards. (positive, effective, efficient and patient focused versus task focused)
Evaluate and streamline business systems and office flow to become more efficient, effective and patient oriented.
Increase office productivity and performance by empowering employees through employee training and development.
Build internal referrals.
Create a consistent hygiene patient philosophy and patient experience.
Create seamless patient handoffs between the clinical and non-clinical team.
Adopt daily appreciation and celebration activities.
Create step-by-step action plans.
Increase treatment acceptance and sustain maximum bottom line.
Re-align, re-engage and re-ignite the entire team to embrace and sustain standards that support a happy, healthy and high-performing culture.
Services Offered
Culture Camp
Retreat
Skype Coaching
Phone Coaching
Have a short-term need? Call about our 90-minute WAKE-UP-CALL coaching session! No contract and no commitment!
Judy Kay has developed a 90-minute coaching session called the WAKE-UP-CALL coaching session! She books them in the morning...it is a great way to wake up! They are designed to zero in on an area of need or a problem in the practice and solve that problem -- even problems that have been going on for a while. She can help you look at it in a new light to wake up to a new philosophy so you and your team can move forward to sunny days! The 90-minute WAKE-UP-CALL coaching session can be with one individual, several individuals, or even the entire team.
---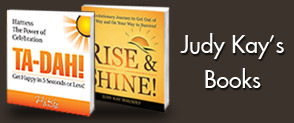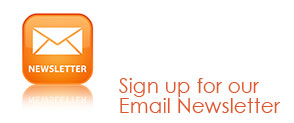 View Archives
View Additional Archives
Latest Blog
Judy Kay Mausolf
Practice Solutions
18051 Jay Court
Lakeville, MN 55044