Gift Seminars!
There's no better way to say... THANK YOU!
Calling All Specialists...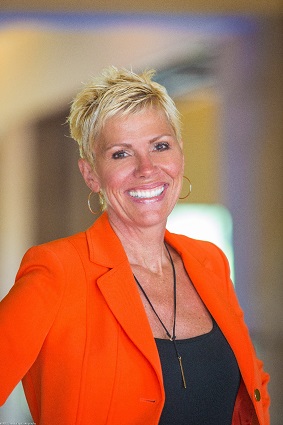 "I am a culture specialist. I teach doctors and their teams how to cultivate a happier, healthier and higher performing service culture. We focus on how to become better leaders, communicate positively and effectively, work together better and deliver service with more passion and focus which ultimately result in growing their practice. "
~ Judy Kay Mausolf, Owner of Practice Solutions, Inc.
Orthodontics
Oral Surgery
Endodontic
Periodontic
Prosthodontic
Are you ready to provide a customized, enlightening, empowering and energizing 1/2 day or full day program for your referring doctors and their teams?
If your answer is YES! Learn more about Judy Kay's
GIFT SEMINARS

---
Why Offer a Custom Gift Seminar?
---
What Past Attendees Have To say...

We were given the opportunity to arrange CE for our team and immediately thought of Judy Kay. We wanted all our team to experience her positive energy by having her come speak not only to us, but our referring practices. We received great feedback from all who attended Delivering W.O.W. Service! We appreciated everything she shared and would highly recommend that anyone attend her presentations or better yet, invite her to speak in their community.
Cheryl Reaves and Tammy Swanson

" Our oral surgery office originally met Judy Kay at the 2015 AAOMS meeting in Washington D.C. We loved her energy and her positivity so much that we invited her to be the guest speaker for the yearly meeting we provide to our referring dentists. She delivered a heartfelt, impactful message and made many more fans here in Oklahoma City. We appreciate all she has done for us and would strongly recommend and encourage any office in need of a motivational boost to put their confidence in Judy Kay."
OKC OMS

"She was so awesome that I texted my co-workers after the first 10 minutes and said you have to come see Judy Kay!"
"Judy Kay is awesome! Ta-dah!"
"Enjoying your lecture and your teaching style!"
"Thank you! This is what I needed to learn more about!"
"Thank you for not only reenergizing me but for giving me tools I needed!"
"I actually came to the meeting looking for the answers and after attending your seminar I feel I have found a way to turn things around!"
Attendee Responses
---
What is a Gift Seminar?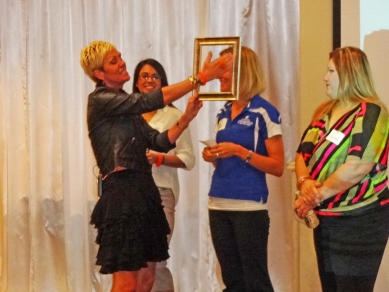 Informative
Life Changing
Engaging
Soul Level Connection
Just Plain AWESOME!
We Want In!
Are you ready to harness the power of passion, joy, and celebration to raise job satisfaction, patient service and the bottom line?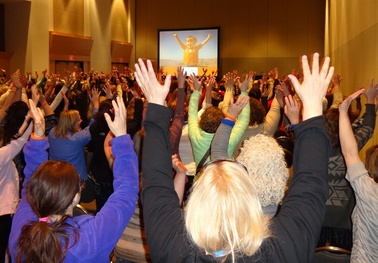 Meet Your Facilitator
Judy Kay Mausolf

Dental Practice Management Coach, Inspirational Speaker, Author & Culture Specialist!
Judy Kay Mausolf is a speaker, author and dental practice culture cultivator with expertise in helping others get happier and more successful!

She coaches dentists and managers how to grow their practices by becoming better leaders, getting their teams to work together and delivering service with more focus and passion. She provides your team with what they need to know how to have a better attitude on a daily basis. She works with you and your team to develop communication skills that are critical to your success. She teaches you how to get the team re-aligned, re-engaged and re-ignited. She helps you create, implement and sustain core standards as a code of conduct that supports a happy, healthy and high performing culture. She shows you how to build relationships based on trust and respect inside and outside your practice...with your patients, your community, and your family.
Her approach is different. Instead of focusing on what you're doing wrong, Judy Kay focuses first on what you're doing right, encourages the positive and the strengths that are already there, and then replaces the negative habits with attitudes and actions that will help put the passion and productivity back into your practice.
---